Penshurst Place and Gardens is another National Trust property in Kent that is close to where we were staying with my uncle Keith in Ightham (near Sevenoaks). The House was once the property of King Henry VIII, left to his son King Edward VI and granted to Sir William Sidney in 1552. The Sidney family have been in continuous occupation for more than 460 years since and it is still their family home although part of the house and gardens are open for public viewing. Penshurst was the birthplace of the great Elizabethan poet, courtier and soldier, Sir Philip Sidney.
The original medieval house is one of the most complete surviving examples of 14th-century domestic architecture in England. The Baron's Hall was described by writer John Julius Norwich as 'one of the grandest rooms in the world'. Baron's Hall was completed in 1341, part of the original house, and features a magnificent chestnut roof, arcaded windows, a 16th century Minstrel's Gallery and unique octagonal hearth. The West Solar, or State Dining Room, was also part of the medieval building and contains collections of family portraits, furniture and porcelain. The Queen Elizabeth Room, named after Queen Elizabeth I, has a collection of early upholstered furniture. There is even a Toy Museum that features toys from many generations of the Sidney family, including dolls, doll houses, teddies, toy soldiers, mechanical toys and other general play items.
Unfortunately we aren't allow to take photos inside the house but you can see more in the photo gallery on the Penshurst Place website. And many of the rooms may actually be familiar to you as Penshurst has been used for filming many different movies and TV shows, such as: The Other Boleyn Girl, Wolf Hall, Armada: 12 Days to Save England, and Merlin. Apparently they had hoped to film Harry Potter there but the Baron's Hall was too small to be the Great Hall at Hogwart's Castle – however the Long Gallery was used to record floorboard creaking sound effects for all the Harry Potter films.
We are however able to photograph to our hearts' content in the gardens. The Gardens at Penshurst Place are among the oldest in private ownership. With early records dating back to 1346, they are considered to be one of the most beautiful in England. There is a photographic display of what the gardens were like from the 14th century through to today. We were a little bit late in the season, so some of the magnificent floral displays such as the red, white and blue Union Jack garden had faded but the structure and backbone of the gardens look stunning regardless of the season.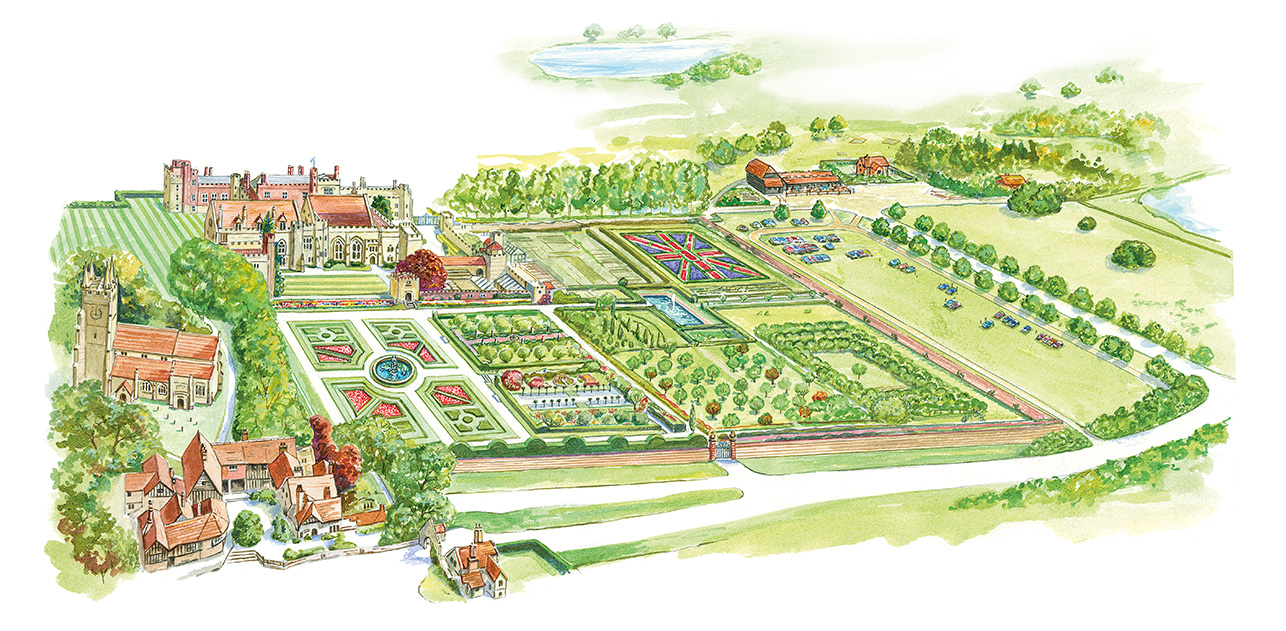 Visit to England September 2016:
South East England
Knole House & Knole Park
Penshurst Place & Gardens
Ightham Mote
City of Canterbury & Canterbury Cathedral
Hinchley Wood, Surrey
Hampton Court Palace
London to Greenwich Village
London Walking Tour